Discover a Better Way to Source Your Premium Kitchen Supplies
The Kitchway Story – a simple answer to wholesale kitchenware
When Kitchway was first founded, we looked around at other wholesale kitchen companies and noticed something was missing – a tailored approach that actually matched businesses' needs.

We then envisioned a company to provide high quality kitchen supplies for restaurants at low wholesale prices but with a flexible, personal approach to help them get the right products for their offering.

Thanks to that vision, Kitchway is now one of the foremost providers of wholesale kitchen supplies for restaurants and commercial kitchens in the UK and Europe.

We provide the finest wholesale kitchenware for a wide variety of purposes.

When you shop kitchen supplies with Kitchway you will discover.....

• An outstanding range of quality kitchenware.
• Jaw dropping low prices
• A dedicated, personalised service
• A simple online checkout
• Easy high-volume ordering and repeat ordering
• Lightning fast shipping

In short Kitchway has become a simple and easy solution for all your wholesale kitchenware.
Industry leading providers of Kitchen Supplies for Restaurants, Bars, Cafeterias and all Commercial Kitchens
https://kitchway.com/collections/pizza-suppliesWe offer one of the most varied ranges of wholesale kitchen supplies on the market and our products are not just for traditional restaurants either. Kitchway serves a truly diverse collection of commercial kitchens across both the UK and Europe, such as schools, cafeterias, bars, pubs, hotels, catering companies, hospitals and care homes.

As industry leading kitchenware suppliers, Kitchway is home to a wide assortment of tableware, cooking appliances, barware and chef's supplies and we are also proud to bring our customers specialist ranges.

It can be a challenge for businesses such as pizzerias and Asian restaurants to find their unique kitchenware equipment at low wholesale prices. These sectors are often overlooked by wholesale companies, making these products far more expensive to source in bulk. But not to worry because Kitchway specialise in pizza making equipment and Asian dinnerware at the same low prices as all our other wholesale products.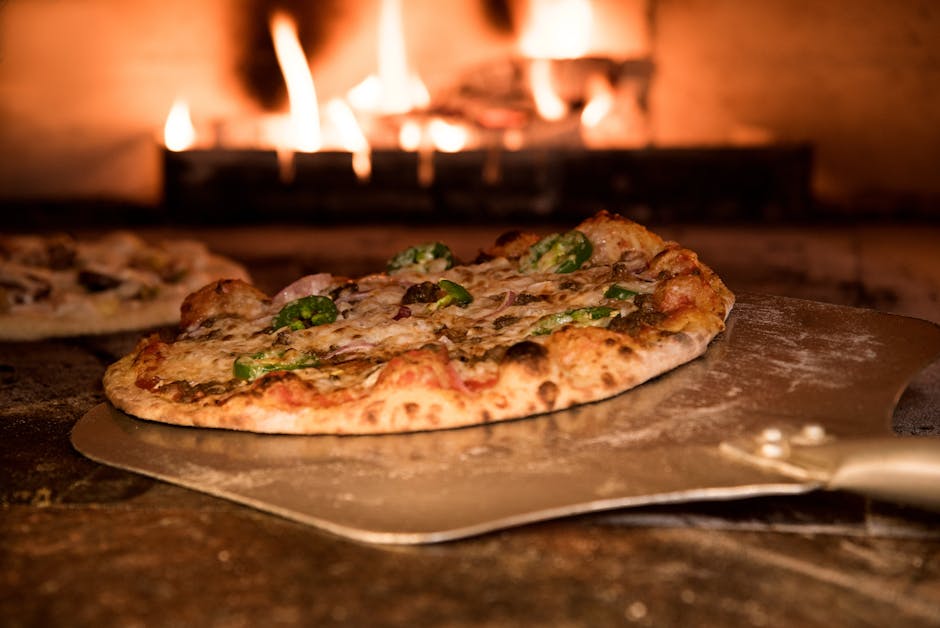 See what our customers have to say
Doing the purchasing for our recent site openings has been a breeze working with Kitchway. In addition to choosing and finding the right products and getting them priced and delivered, the new setup of scheduled monthly deliveries for our most needed products has been impressive. We no longer have to worry about the items being out of stock or have the hassle to reorder manually every month. Not to mention, the savings have been a game-changer.
Jonny H. - COMMOM
We have a number of restaurants and recently discovered Kitchway. I have to say, they are fantastic. We have dealt with Abraham, and he really goes the extra mile to help us find what we need. When we explained what we were looking for, he not only looked at the products we asked about but also highlighted alternatives that were better. He was able to price match and ensure we received the products quickly when we needed them. The personal service, combined with competitive pricing, makes Kitchway our new favorite supplier
Kayes I. - Tarboush
The products service and constant support is the reason were using Kitchway
Rafik Y. - Cafe Melange
Kitchway are experienced in serving professional eateries of all sizes, whether you're a small boutique restaurant or a major large-scale kitchen facility.

Commercial kitchens benefit when essential services are tailored to their needs. Every business requires a different approach to their ordering and support. That isn't a problem for Kitchway because we are experienced in serving every kind of kitchen establishment.

Would you like to give your business a boost? To make it even easier for different businesses to get the right kitchen supplies we created our extra special Business Accounts.

With a Kitchway Business Account you gain a dedicated account manager to help you source the perfect products.
The Kitchway Offer – A Personalised Approach to Your Kitchenware Needs
Here at Kitchway we have worked tirelessly to create the best wholesale kitchenware service. We have combined the finest quality kitchen supplies with the lowest prices and the widest range of products.

What sets us apart from other wholesale companies is that we are constantly striving to improve our already impressive offering. We aim to provide the ultimate, unrivalled stock of wholesale kitchen supplies for restaurants and commercial kitchens. This is why we don't sit on our laurels but are always looking for innovative new products to add to our collection of cookware, bakingware, barware, tableware and ovenware.

Our ever-growing selection of kitchen supplies will meet the demands of the competitive food and hospitality industries. Your business can depend on the Kitchway products and service to improve your own offering to customers and never let you down.

Kitchway are your one stop shop for the UK's premier wholesale kitchen supplies, but we also have an unbeatable personalised service. Our approach combines the convenience of an online shop with a detailed and tailored one-to-one service. This ensures your business can source the right products to match your individual needs at the best prices with ease.

All our satisfied customers know they can rely on Kitchway to help them find the right commercial kitchen and catering supplies at great value for money and delivered to their doorstep fast and fuss free. Why not join them by becoming the latest happy Kitchway customer today and take the strain out of sourcing your kitchenware?