Is Your Commercial Kitchen Prepared for the Christmas Rush?

The Christmas pre-amble has already begun.

It's no secret that December is the busiest time of year for the food service and hospitality industries, particularly restaurants, hotels and catering businesses.

Restaurants need to adequately prepare for the Christmas rush or risk facing major challenges.
Thanks to retailers pushing the festive period earlier and earlier with their marketing, so too are restaurants noticing the Christmas season is starting sooner, with many people organising their office Christmas parties all the way back in November!

This is both a positive and potentially a negative for restaurants. Well organised, successful restaurants can open themselves up to make even bigger profits over a longer festive period. While less organised establishments will buckle under the pressure and make far more loses.

If you want your restaurant to win big this December and increase your profits, its all about preparation, preparation, PREPARATION!

If you fail to live up to customer expectations in this very busy period, it could have a huge knock-on effect to your reputation and revenue for the rest of the year.

So, how can you ensure that you are triumphant over competitors and adequately prepare for the Christmas rush? Well, thanks to Kitchway's extensive experience working with the restaurant sector, we have identified seven core steps your restaurant must take to prepare for the Christmas rush and come out on top.

7 Essential Ways to Prepare Your Restaurant for the Christmas Rush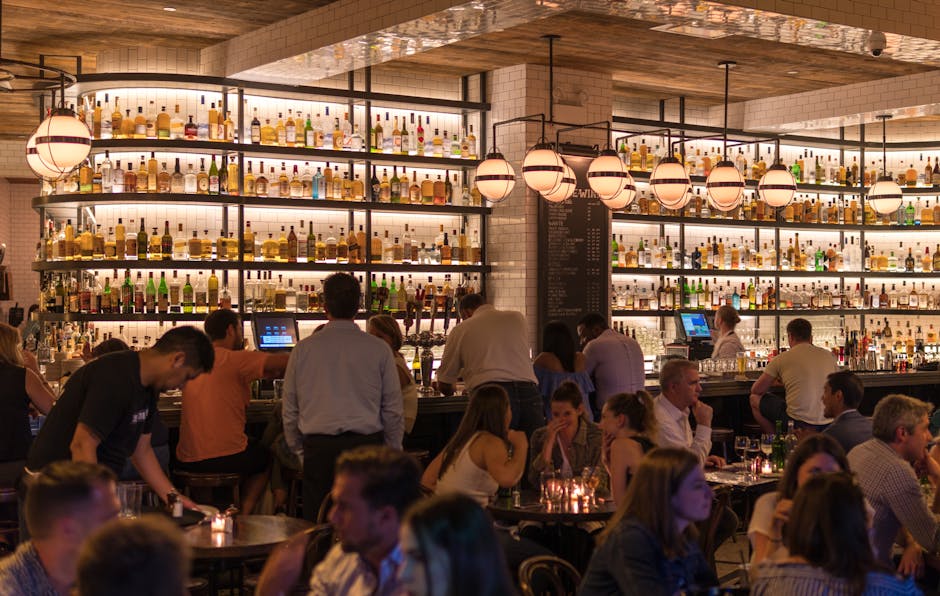 1) Stock Up On Commercial Kitchenware in Advance
One of the most common mistakes restaurants make when preparing for the Christmas rush is not planning their required stock of restaurant supplies early enough.

Many restaurants are well into December by the time they realise they require far more tableware, servingware, barware and food preparation equipment to meet the increased demand of the season.

The increased footfall, parties and more elaborate multi-course meals over Christmas means that turnaround time for your kitchenware gets a great deal shorter but, unfortunately, the wash cycle on your commercial dishwasher won't magically become any shorter to accommodate it.

The simple fact is that you are likely to need a larger stock of commercial kitchenware in December.
This can be stressful for restaurants, as you need new stock to match current collections and find quality, value for money products that won't cut into your December margins too far.

You may even require specialist tableware and servingware for your new creative Christmas dishes to look their best when plated up.

By reviewing your stock early and getting in touch with an experienced restaurant supplier soon, you can save yourself a great deal of grief.

Don't forget that a busy, rushed restaurant means breakages are far more likely and you need to account for replacement stock before accidents happen.

2) Stock up on Food Supplies
In addition to commercial kitchen equipment like cutlery and tableware, you need to stock up on your food supplies too.

It will be a terrible experience to constantly have to tell guests you are out of stock of half your menu throughout December because you underestimated the amount you would need.

3) Keep Hygiene Standards High
Cleanliness is paramount for any food service business but the pressures of a busy period like December can put added strain on your normally spotless approach to kitchen hygiene.

Many organised restaurants already have their additional kitchenware and food supplies on the way, but they should also be reviewing their janitorial supplies and warewashing.

Just before the Christmas rush and just after it are the perfect times to conduct a deep clean of your restaurant.

4) Review and Plan your Restaurant Staffing Requirements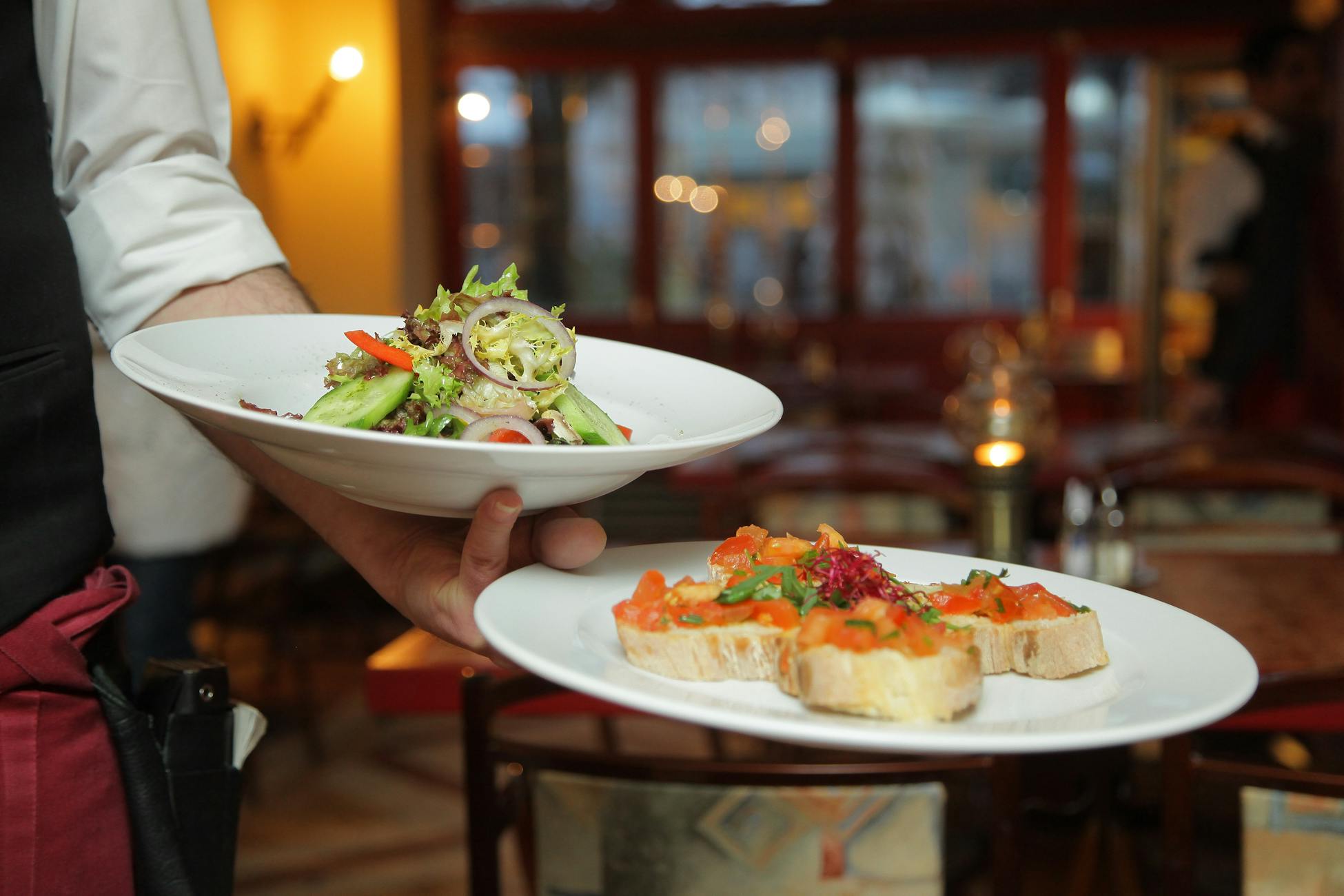 Understaffing is another of the major stumbling blocks for restaurants when preparing for the Christmas rush.

A way to avoid chronic understaffing and overworked staff is to treat it exactly the same as planning your commercial kitchenware stock: give yourself time and do everything in advance.

You need to make your expectations to staff clear thoroughly in advance of the busy period.
Talk to your staff and keep a high standard of communication open, so you can warn them of extra duties over December and give them time to inform you of any holiday leave they wish to take.

This will give you time to plan any extra temporary staff you might need in the festive period and your regular staff will appreciate being given plenty of notice of added shifts.

Don't forget to reward hardworking staff in busy periods as this will make them less likely to seek long holidays in December. Plan Christmas bonuses, an employee Christmas party with families invited, Christmas gifts for staff and even snacks and treats available for their breaks.

Forecasting tools can help restaurants to plan their kitchenware, staffing and food supply needs for future years and avoid becoming overwhelmed next year. Keep detailed records of staff numbers, staff holidays, bookings and kitchenware stock every year to aid your preparation for the Christmas season.

5) Plan Seasonal Food for the Festive Season
Customers are looking for something a little special in the lead-up to Christmas, so don't just stick to your usual menu.

Potential customers will be comparing menus when choosing the location for their Christmas parties and you won't defeat competitors by putting on the same cuisine as you do the rest of the year.

It is crucial that you plan your Christmas menu well in advance of December. This enables you to source the right food supplies and gives your chefs time to get used to the new menu.

6) Allow Online Reservations
If you've been a traditionalist until now and not used online bookings before, now is the time to rethink that strategy.

Online bookings are faster and will allow you to easily take deposits for large parties and avoid the costs of no-shows in December.

However, you should have been planning this back in autumn. Never install a new online booking system right before Christmas. Staff need time to get used to it and balance their approach to the software with traditional bookings, so you are never double booked.

You will also need time to overcome the technical hiccups of integrating a new online booking
system.

If you have left it too late this year, start looking to research an online booking system to implement early next year.

"Since setting up the Kitchway Business Account, we managed to save money and increase efficiency, its awesome to have a direct account manager to work with."

Tania-

<
7) Encourage Guests to Pre-Order
Having guests pre-order their food during December can be a life-saver for your staff, restaurant administrations and for sourcing the right amount of supplies in advance.

The best part is that most customers will be acutely aware of the Christmas rush. Many will even be expecting to have to pre-order, especially for larger groups and parties, so you are far more likely to get away with enforcing pre-booking without causing resentment in December than at any other time of year.

If you want to avoid actively enforcing the pre-booking, you can at least encourage guests to do so with incentives, such as an easy online pre-ordering system, don't confuse them with too many options and offer money off for those who pre-order well in advance.

Now It's Time To Get Preparing
If you follow these simple steps, your restaurant will be set up for success this December.

Don't panic if you haven't yet planned your commercial kitchenware stock for the Christmas period. It isn't too late. Simply call Kitchway today and we can help you plan your kitchenware needs.